1st Annual Ghouls That Drool Dog Parade
Published: September 5, 2023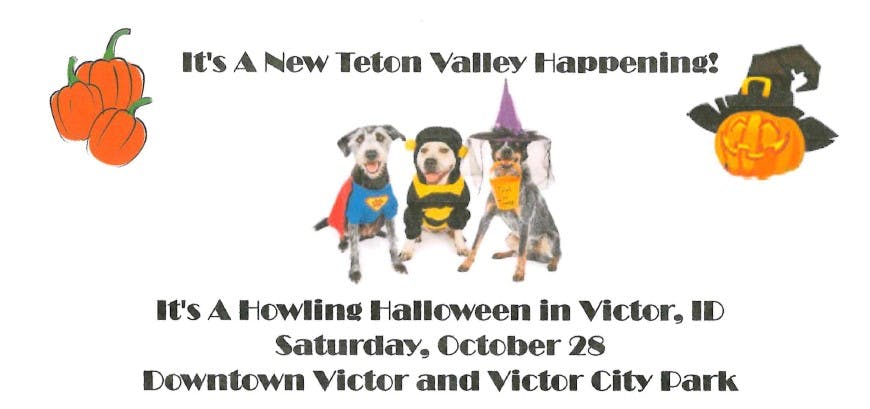 Schedule of Events
1:00-3:00 (Rain or Snow)
Witches and Warlocks Bike Ride Kicks off the 1st Annual Ghouls that Drool Dog Parade and Costume Contest in the Park. There will be vendors selling Hot Dogs, Paw-pcorn and more. $5 cash Puppy Face Painting for kids.
3:00-5:00
Trick or Treat on Main Street as businesses welcome you and your children to stop by for Halloween Treats.
PARADE ROUTE:
Elm Street to Agate to Birch Street ending at Victor City Park.
Line up at the Public Works Bldg. on Elm Street at 12:30 PM. Parade begins at 1:00 PM.
Pre-Registration is required. There is a non-refundable registration fee per dog for the Ghouls That Drool Dog Parade. To Register, please fill out the Parade Registration form. Payment options are available online through Strip Pay or bring in a check/cash to Victor City Hall.
Pre-Registration Forms:
Registration for ONE Walker with ONE Dog
Registration for a GROUP with Dogs
Online Registration Payment available here.
Printable Ghouls That Drool Parade Plan and Rules