Charture Institute invites residents of Greater Tetons Area to participate in on-line public opinion survey about the region and its future
Published: September 14, 2023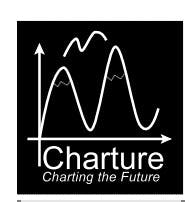 Jackson Hole's Charture Institute is inviting residents of the Greater Tetons Area to participate in a comprehensive on-line public opinion survey about the region's future.
The survey will run between Tuesday, September 5 and Friday, September 22, and is open to all full- and part-time residents of the Greater Tetons Area: Teton County, WY; Teton County, ID; and Wyoming's Star Valley. To take the survey, click HERE .
The survey was commissioned by the Jackson Hole-based Charture Institute, as part of its efforts to better understand the people and character of the Greater Tetons Area. The survey is being conducted by Keating Research, a Telluride, CO-based survey research firm specializing in gauging the views of northern Rockies residents.
"Over the past few years, many folks have expressed concerns about where our community and region are headed," said Jonathan Schechter, Charture's Executive Director. "Rather than simply speculate about those feelings, I commissioned what I think is the region's first formal, scientifically-valid survey of residents' attitudes."
Schechter continued: "Our effort started last week with a random telephone survey of the region's residents. For the next two-plus weeks, we'll complement the phone poll with an on-line version of the same survey. The on-line version is open to everyone living in the Tetons region, and my hope is that any resident who cares about our future will take a few minutes and fill out the survey. That will give us the clearest-possible understanding of how residents feel about our where our community is and where it's headed."
The survey asks both numeric and open-ended questions, with the goal of understanding residents' views: likes and dislikes; where we've been, where we are, and where we're going. Along with basic demographic information, the survey poses questions such as "On a scale of 0-10, how much do you like living in the Greater Tetons Area?" and "When thinking about the region's future, what makes you optimistic? Pessimistic?"
Respondents may take the survey in English or Spanish, and Charture will repeat the survey annually to track regional trends.
The survey's basic findings will be presented at the Teton Leadership Center's Kickoff Summit on September 23 at Jackson's Center for the Arts. Tickets for that event are available at https://tetonleadershipcenter.org/conference/
Additional survey results will be reported in CoThrive, Charture's e-newsletter. Free subscriptions to CoThrive are available by following this link: https://cothrive.earth/subscribe/
For more information, contact Jonathan Schechter@ (307) 733-8687 (w), (307) 203- 9432 (m) or js@charture.org Survey QR Code
Survey URL https://opinions-survey.com/index.php/445844?newtest=Y&lang=en