Forest Service to Continue on the Red Creek Preseribed Fire.
Published: September 18, 2023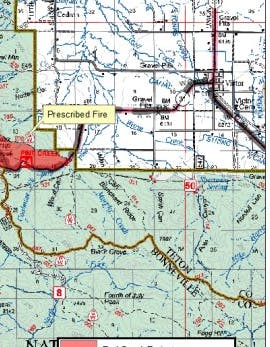 The Teton Basin Ranger District plans to continue with its multi-year Red Creek prescribed fire project beginning Sunday and Monday September 17-18 ahead of a predicted storm on Tuesday. Work will occur over the next several weeks within the Red Creek Prescribed Fire Project Area just north of Highway 31 in the area of Pine Creek Pass. To read the full press release click here .